UPDATE: in 2022, the Federal government of Nigeria released the Money Laundering Act 2022, annulling the 2011 prohibition act.
Read more here - Money Laundering (Prevention and Prohibition) Act 2022 in Nigeria - Key Provisions & Everything You Need to Know.
Money laundering is a big problem in Nigeria, with the Human and Environmental Development Agenda (HEDA) Resource centre revealing that Nigeria have been losing about $15 to $18 billion annually as a result of illicit financial flow (IFF) back in 2021. The economic problem it caused has seen the Nigerian Government put a serious clampdown, especially through The Money Laundering (Prohibition) Act, 2011.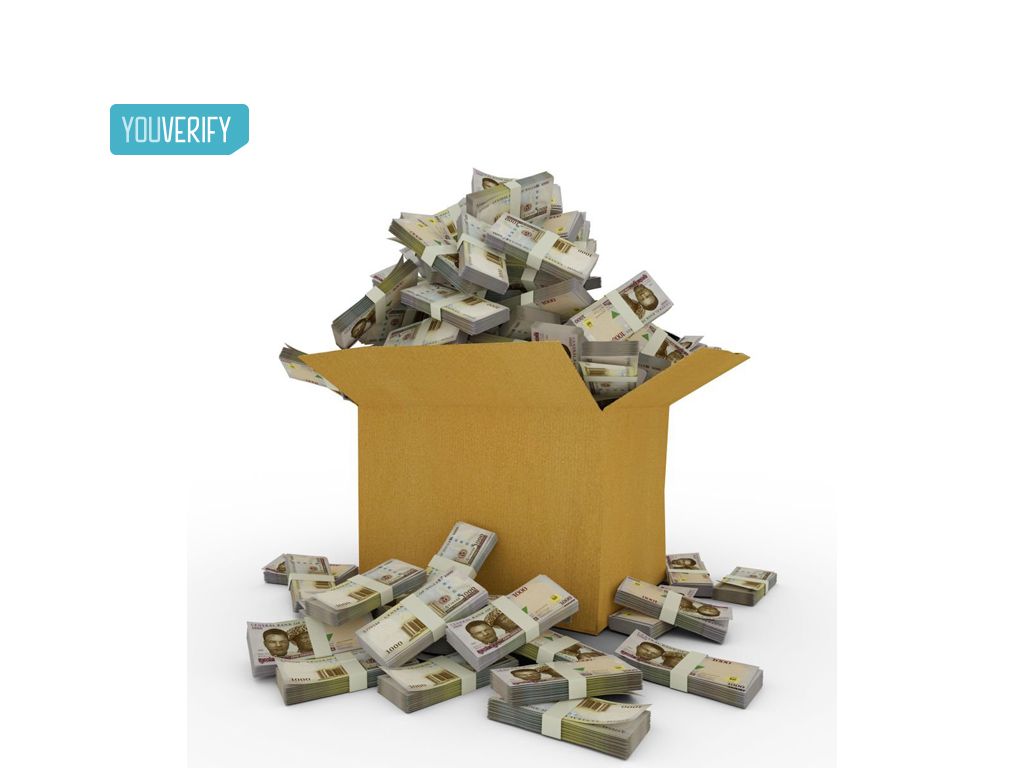 The Money Laundering (Prohibition) Act, 2011 and the amendment to the Act in 2012 have played a role in the clampdown against money laundering. Unfortunately, the official 83-page document released by the Central Bank of Nigeria might be a lot to go at once.

As a result, we have taken steps to bring you some key aspects of the Act you should understand as an average Nigerian, business owner, or financial institution.
What is Money Laundering?
Money laundering is the act of concealing the original source of money gotten through illicit or illegal means. It occurs when a person directly or indirectly disguises the origin of funds or property knowingly or he which the individual should reasonably have knowledge that such funds or property is, or a part of proceeds of an illegal act.
This is a wide scope of unlawful acts that includes but is not limited to racketeering, terrorist financing, terrorism, participation in organised criminal groups, illicit traffic, human trafficking, fraud, counterfeiting, etc.
Read Also - What are the 3 Stages of Money Laundering?
What is the Current Anti Money Laundering Act?
The current anti-money laundering act states that any person or body or corporate in or outside Nigeria who directly or indirectly;
Conceals or disguises the origin of;

Converts or transfers;

Removes from the jurisdiction; or

Acquires uses, retains or takes possession or control of;
Any fund or property, knowingly or reasonably ought to have known that such fund or property is or forms part of the proceeds of an unlawful act; commits an offence of money laundering under this Act.
Read Also - What is Anti-Money Laundering and Why Does it Matter?
What is the Main Objective of Anti Money Laundering Act?
The major objective of the Anti Money Laundering act is to help identify and report suspicious activities of money laundering and terrorist financing such as cyber fraud and market manipulation among others.
What is the Punishment for Money Laundering in Nigeria?
The punishment for money laundering in Nigeria is:
(a) In the case of an individual, is liable on conviction to a term of not less than 7 years but not more than 14 years imprisonment.
(b) For a corporate body, a fine of not less than 100% of the funds and properties acquired as a result of the offences committed and withdrawal of license.
Where the corporate body persists in the commission of the offence for which it was convicted in the first instance, the regulators may withdraw or revoke the certificates or license of the corporate body.
5 Points to Note From The Money Laundering (Prohibition) Act, 2011
Although this is no replacement for the Money Laundering (Prohibition) Act, 2011, we have compiled a list of 5 important points that you should know as a business and individual. They are:
1. Limitations on Cash Payments
This states that no person or corporate body shall make or accept cash payment of a sum exceeding N5,000,000 for an individual and N10,000,000 or its equivalent for a corporate body through going through a financial institution.
2. Reporting International Transfer of Funds and Securities
A transfer of funds or securities to or from a foreign country by an individual or corporate body including a money service business of a sum exceeding US$10,000 or its equivalent shall be reported to the Central Bank Of Nigeria Securities and Exchange Commission within 7 days from the date of the transaction.

3. Identification of Customers
A financial institution and a designated non-financial institution should verify the identity of customers using an independent reliable source document, data or information. They shall also conduct customer due diligence as prescribed by the act.

4. Duties upon casinos
A casino shall verify the identity of any of its customers carrying out financial transactions by requiring its customer to present a valid original document bearing his name and address.
5. Suspicious Transaction Reporting
A financial institution shall seek information from a customer as to the origin and destination of the funds with an aim to identify the beneficiary when a transaction;
Involves a frequency which is unjustifiable or unreasonable

Is surrounded by conditions of unusual or unreasonable complexity

Appears to have no economic justification or lawful objective

In the opinion of the financial institution or designated non-financial institution, involves terrorist financing or is inconsistent with the known transaction pattern of the account or business relationship.
Other important aspects of The Money Laundering (Prohibition) Act, 2011 include:
6. Cash Transactions by Non-Financial Institutions
7. Preservation of Records
8. Communication of Information
9. Internal Procedures, Policies and Controls
10. Mandatory Disclosure by Financial Institutions
11. Prohibition of Anonymous Accounts, Accounts in Fictitious Names and Shell banks
12. Liability of Directors, Employees of Financial Institutions and Other Stake Holders
13. Surveillance of Bank Accounts
14. Determination of Flow of Transactions
You can find the complete official release here - The Money Laundering (Prohibition) Act, 2011
Satisfying The Money Laundering (Prohibition) Act Using Automated Software Technology
One of the major aspects of the money laundering act is the fact that it mandates financial institutions and designated non-financial institutions to conduct proper identity verification of customers before certain transactions.
YV OS is Youverify's flagship product that allows businesses to perform digital KYC in a matter of seconds.
Here is a video description of how it works:
You can now onboard customers and complete KYC using just their mobile phone numbers. Keep in mind that it has to be the phone number linked to their bank account and NIN. By collecting their phone numbers, our "Advanced Search" can help you retrieve other relevant information like their NIN, BVN and full data.
The implication is that businesses and organisations can now onboard customers with just their phone numbers and complete KYC with full compliance. This greatly transcends the current use of customers' phone numbers for only user authentication like OTP.
Advanced Search is available on our flagship product, YV OS, and only available to customers in compliance with Nigeria Data Protection Regulation (NDPR).
If you would like a demo of how YV OS can help automate your company's KYC/ AML due diligence processes in seconds, you can contact us here.
Bottom Line
The Money Laundering (Prohibition) Act, 2011 is designed to restrict criminal money-laundering activities across the nation and beyond. It applies to individuals and citizens alike. As a financial institution and designated non-financial institution, it is important that you take proactive steps, especially in verifying the identities of customers to avoid financial sanctions.

You can achieve this using Youveirfy's Flagship identity verification and Anti Money Laundering software (YV OS).
Book a demo session today to see how YV OS can help automate your business's KYC Due Diligence! Also, feel free to contact us here for any questions.