#YOUFOCUSED.
At Youverify, We envision an Africa where every African and African business can build economic relationships and trust without worrying about fraud or compliance difficulties. We know what it looks like at the moment, and it is our mission to change it.
We know what you're thinking, that our mission statement, True! But it also represents the very foundation upon which our values are built. After all, how do you help companies build economic relationships if your staff cannot paddle the canoes of economic hardship across the continent without a scratch?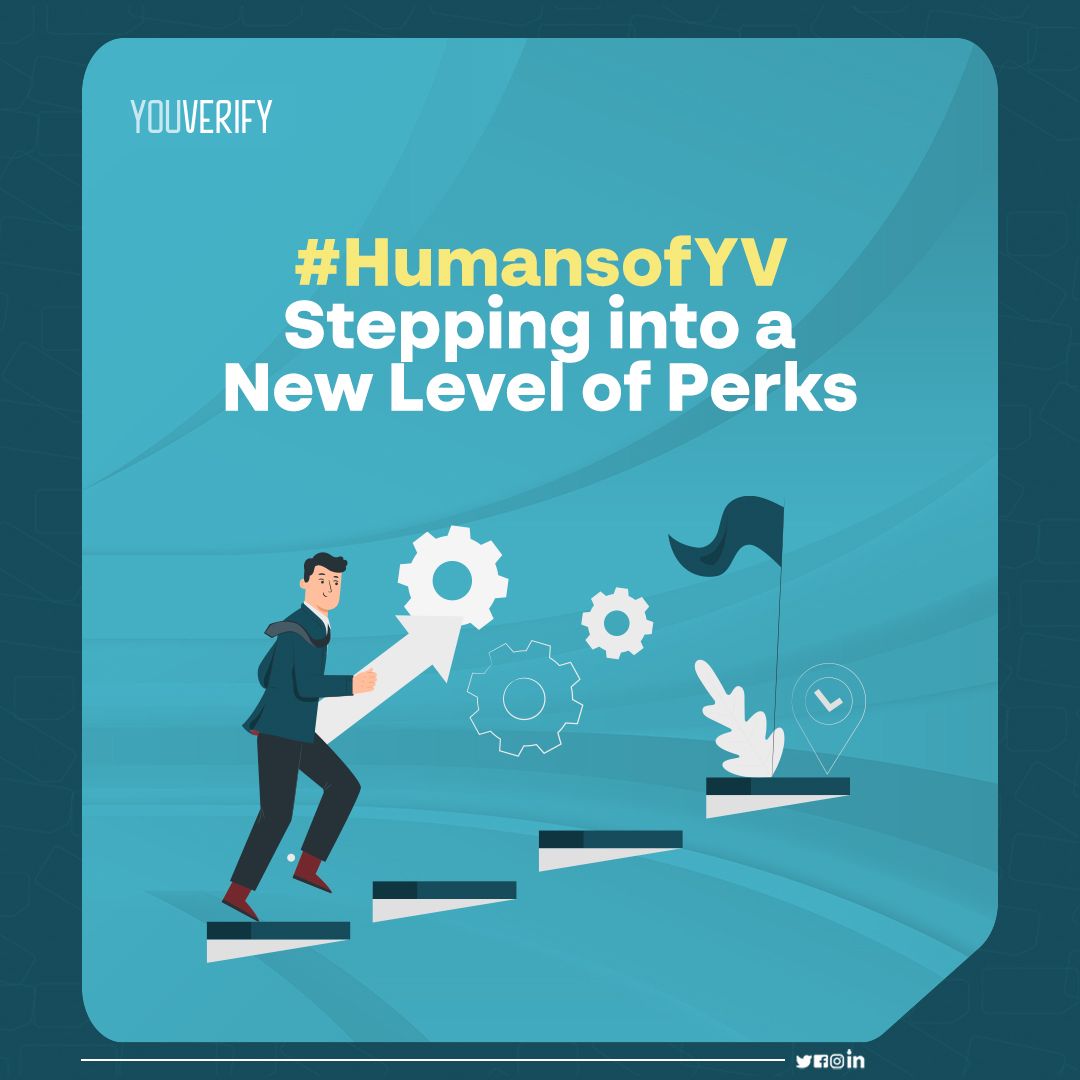 This is why we are #YouFocused. Over the last month, our team has worked very hard to raise the bar. Here are five ways we are helping our staff neutralize the effects of inflation and economic instability across the world:

1. All round Salary Increase
In the last one month, Youverify made an upward review of salaries and incentives for over 90% of all existing staff to mitigate the impact of inflation, and other economic events outside our control.
2. Full Hybrid Operations
The Covid-19 pandemic has changed the way we work forever, this coupled with the tasking challenge of navigating the traffic around Lagos on a day-to-day basis, our team switched to a full hybrid operation mode. While the office is open 24/7 during work hours, no staff is mandated to be at the office beyond three days a week (unless at their discretion).
3. Spouse Allowance
Spouses of qualified employees will now enjoy an unparalleled spousal allowance, this is our way of thanking you for supporting our staff, and ensuring they are in the best frame of mind for work at all times.
4. Monthly Bolt (Transportation) Allowance
Rising inflation means lesser purchasing power. To cushion the effects of this, every full-time member of staff has been allocated some thousands monthly to help them move around to work and back home.
Our Commitment to Constant Improvement
The economic condition is tough on the government and businesses, but it's tougher on our employees. Because the #HumansofYV are by far the best among their peers, it is a delight for us to show up for our staff just as regularly as they show up for the company. On a day-to-day basis! And no, this is not a side project, it's a commitment, and one that we are proud to make for as long as we exist.
LOOKING FOR AN EXCITING CHALLENGE? JOIN US!
We're always looking out for skilled talents ready to take their career to the next level.
Shout us at: career@youverify.co