The nature of businesses today and compliance regulations have made address verification in Nigeria very crucial. From small lending businesses to banks and booking services, customers now need to provide their address as part of Know Your Customer (KYC), and Anti Money Laundering (AML) regulations.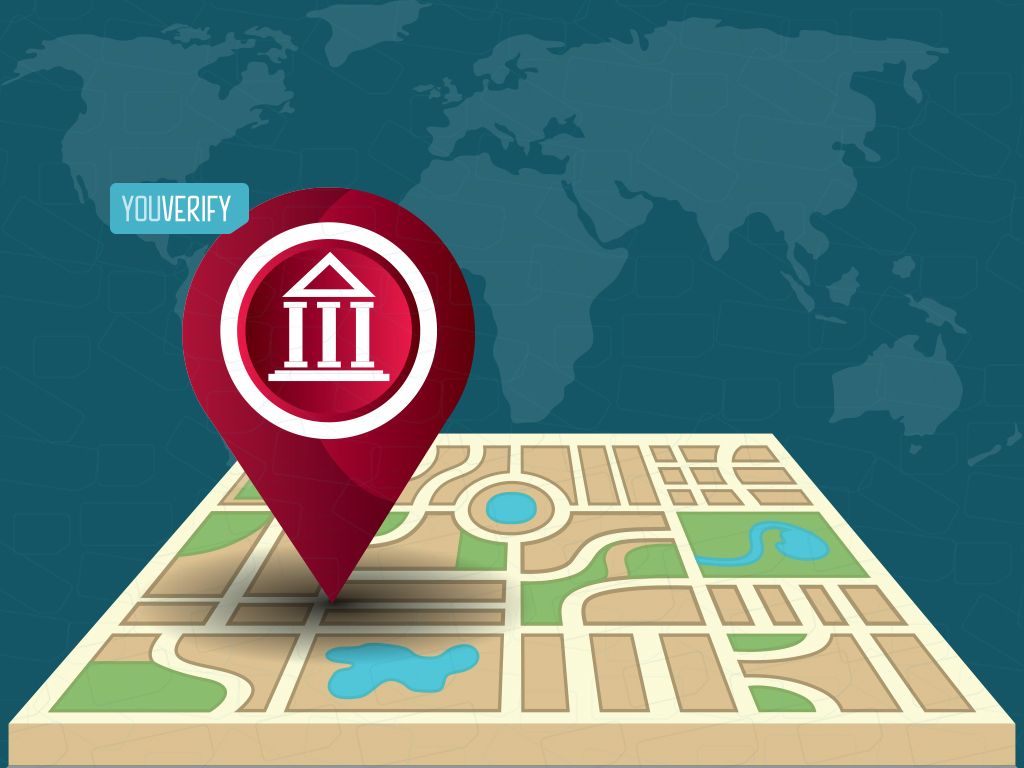 In addition, the sensitive nature of some businesses means they need to go the extra mile to verify the identities of the customers they offer services. For example, a hotel might not worry so much about confirming the address of a customer who needs a room for a night before supplying that service. However, if a bank does the same, it could mean that they're getting involved in a grand money laundering scheme that could have huge implications for their business as a whole. Therefore, they have to make confirmation before rendering any services.
What can I use to verify my address?
As an individual, you can either verify your address using an address verification tool/ software or an address validation/ verification API integrated with your existing business software. These two options can be used to verify your address or another address entirely. Let's take a look at which each one is:
1. Address verification software
For starters, you can make use of the free address verification tool to check the validity and deliverability of a physical address. An address verification tool allows you to verify the address of an individual directly on it. Basically, you supply the address and then the software runs it through its existing database for a match.
This is one of the services we excel at for businesses in Nigeria and all across Africa.
2. An address validation API
On the other hand, you can also make use of an address validation API to check your customer's address or view suggested alternatives in case of an error. This is done through an address validation software too, the difference is that it's integrated with the default software for your business. This makes it more suited to businesses and organizations.
Our flagship product at Youverify, Youverified OS or YV OS, was designed precisely to meet these needs, whether as a stand-alone address verification software or through API integration with your existing business platform. To verify the address of any of your customers in Nigeria, simply follow the procedure below:
Visit our website at

Youverify.co

Sign up or log in to your

YV OS account

if you already have one

Navigate to the address verification section on the platform on the left column

Select address verification and supply the details of the customer whose identity you want to verify

Submit and our system would handle the rest

You should receive detailed feedback within 24 hours with physical confirmation or a message that the address is false
However, for ease of use, you can simply set up a digital questionnaire using vForms from YV OS and send it to all your customers. This way, the process is completed automatically. Using our API, you can integrate the YV OS with your existing platform for seamless integration if your business already has software it uses.
How do banks verify address?
Banking and finance is one of the most sensitive industries, therefore they go the extra mile to verify the identity of customers in Nigeria and around the world. Banks do this using an AVS (Address Verification Service). The AVS checks the address provided by the customer to the bank. This could be through important IDs like NIN, BVN, Utility bills, and more.
The online address verification service cross-references the address data with an established government database for a match. If there is a match, the address is flagged positive, however, it's flagged false if otherwise.
The problem with most address verification services in Nigeria, however, is that there's little data to cross-reference against from government databases regarding addresses compared to sections like BVN, NIN, or Drivers License. In addition, many services do not have physical agents to visit the location and verify.
Being one of the only two identity verification services in Nigeria with physical agents, this is an area that Youverify excels. With over 1000 agents all around Nigeria, we are able to provide address verification services for businesses anywhere in the country. Our service even covers areas with poor geo-mapping by google.
Also, read more on how banks verify Identity.
Why do I need to verify my address?
Your address is one of the most important identification attributes that organizations use to verify your identity. For example, proof of address is requested when opening a government account or bank account to confirm whether you actually live there and help Know Your Customer (KYC) and Anti Money Laundering Compliance (AML). This prevents fraudulent activities.
Read this article on what is KYC for more information.
Address verification service in Nigeria using Youverify Operating System (YV OS)
Youverify's flagship product, YV OS, is designed to help businesses that deal with sensitive data or have to meet regulations. These include KYC and AML, two very important compliance that could attract heavy penalties from governmental authorities in Nigeria. Most importantly, the YV OS also saves your business cost by eliminating the time and labour that's normally required to carry out physical identity verification yourself.
Want to know more? Book a demo session today to see how YV OS can help automate your business and perform address verification! Also, feel free to contact us here for any questions.