We've all had those moments when we reluctantly walk down to the bank to open an account out of necessity or do so online. During the process, one of the most important criteria banks use to qualify you for an account is the confirmation of your identity. Although we mostly fill out the forms and move on, we often think to ourselves, wondering "how do banks verify identity?".
If you're one of those keen on the answer, then this article is for you. We would be answering the question and other things you should know.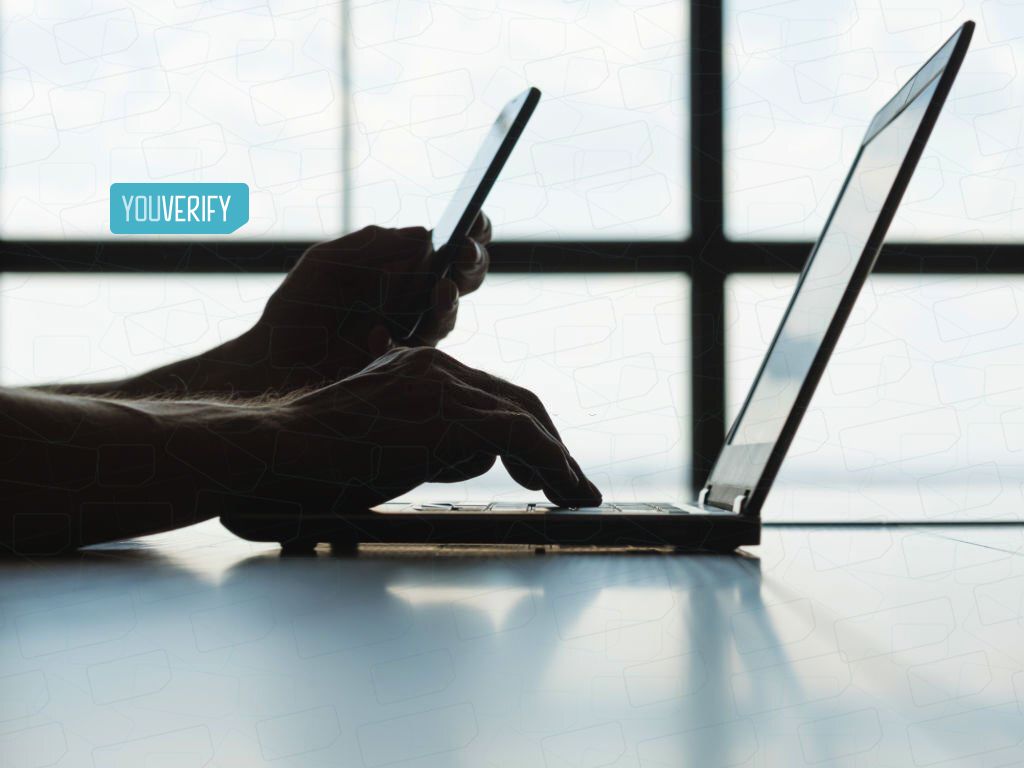 What is identity verification?
Identity verification is the process an organization undergoes to confirm the identity of an individual. From physical confirmation to ID verification and biometrics, there are several means organizations employ to verify identities. Due to the advancement in technology, most banks make use of digital or ID verification means. The activity is either done internally or outsourced to digital identity verification service providers like Youverify.
Online identity verification is the preferred means today and its performed by capturing the individual's digital data and cross-referencing it against an established government database. In the case of biometrics, selfie cameras can be used to match the individual's facial features to the one in the document he or she provided.
How do banks verify identity?
Governmental compliance and regulations mandate that when you want to open an account with a bank, you need to provide valid identity cards. The exact type of IDs accepted depends on your country. In Nigeria, you'd need to provide either your NIN, National ID, or Drivers license, in India, an Aadhar card, PAN, or employers ID. However, banks in America request a government-issued ID, social security number, and proof of address while European corporations demand similar documents.
On submitting the ID documents and filling out the necessary Know Your Customer Forms (KYC), banks can verify your identity using any of the following methods:
Facial verification

Document verification through approved

KYC documents

Two-factor biometric authentication

Consent verification
1. Facial verification
This leverages the power of AI to compare two pictures together and verify whether it's the same face. Basically, the AI spots significant points on your face (the bank might request you take a selfie) and compares it to the image in the ID document you submitted. This makes it one of the crucial answers to the question, how do banks verify identity.
2. Document verification
This process is usually carried out by highly secured identity verification services like Youverify. Basically, details on the customer's documents are extracted and run against a government-established database for a match. Coming out positive means your identity checks out and if otherwise, the bank might call you in for clarifications.
3. Address verification
This is a process the bank undergoes to verify your identity using your physical address. They can either handle it in-house or leave it to address verification experts like Youverify to check whether you live at the address you provided or not.
4. Two-factor biometric authentication
Banks use two-factor biometric authentication to verify your identity through a piece of who you are. For example, it could be your fingerprints, voice, typing behaviour, facial features, iris structure, and even your hand shape.
5. Consent verification
This process leverages the power of your consent as a form of identity verification. Should something go wrong or any information proves to be false, you'd be held responsible for the legal implications.
How do banks verify documents?
Banks verify documents by running important details like the serial number or date of birth against a government-backed database before approving a loan and other important processes. This process is usually outsourced to online identity verification services like Youverify. For example, our flagship product, YV OS allows businesses to verify all government-approved documents. This includes NIN, BVN, driver's license, and more. Businesses can also use it to verify professional documents supplied by employees for background checks during employment.
Basically, banks verify documents through the following steps:
1. Collect and extract data from customers' identity documents as the first step of the customer due diligence procedure.
2. Run the key features on the documents like the serial number of date of birth of the bearer against an established database
3. Verify whether there's a match that proves such individual is who they claim to be.
ID documents in general are one of the crucial answers to the question - how do banks verify identity?
Also, read more on how to apply for NIN online registration.
What does it mean when a bank can't verify my identity?
If all your document checks out, there are two major reasons why you might experience an unsuccessful verification – it may be because you've recently changed your residential address or you answered one or more security questions incorrectly. This may lead to your account or credit report being frozen or your account opening attempt being unsuccessful.
What three methods are used to verify identity?
The basic digital identity verification process makes use of biometric techniques including facial recognition, iris and retina scanning, voice recognition, and fingerprinting. This ensures a high level of security and also convenience for the customers. When using biometric verification, you don't need to remember passwords or answer questions (after an initial setup has occurred).
Bottom line
Digital identity verification is the future of identity verification and most banks are already on board. This is a service that highly secure and regulated companies like us, Youverify, provide to top international banks including Standard Chartered, Zenith Bank, Stanbic IBTC, and Sterling Bank amongst others.
Our services are also available to SMEs that need to meet KYC and AML regulations. Book a demo session today to see how YV OS can help automate your business's KYC Due Diligence.