Know Your Customer or KYC document refers to the official documentation provided by a customer at the request of an organisation to capture their details and verify the customer's identity. These form usually requests certain identifying information from the customer like their passport, utility bill, or supporting ID documents which are then verified by the organisation to confirm that the customer is truly who they claim to be. In some cases, especially for B2B transactions, KYC is also referred to as Know Your Clients.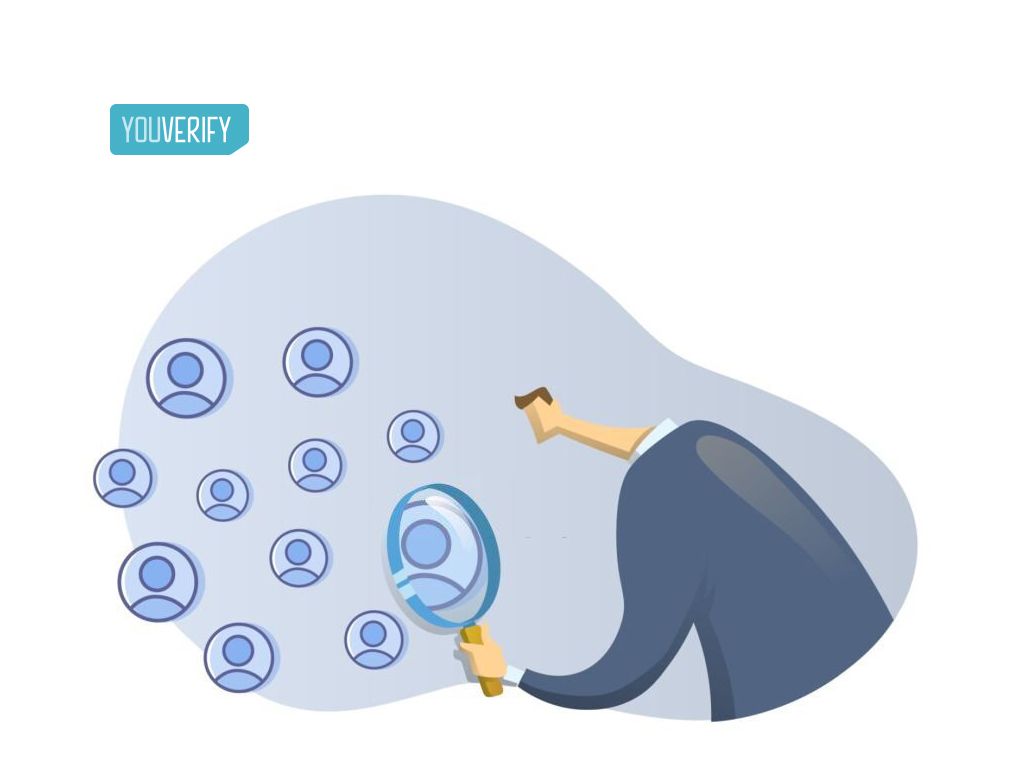 Why are KYC documents required?
KYC documents are required because they are legally issued documents and widely accepted IDs that can be easily used to verify a customer's identity. Regulatory bodies and organisations only accept legal documents that prove important information like the customer's facial appearance, house address, and serial numbers on government-issued IDs (NIN, BVN, Drivers' License, and more).
This is why organisations may refuse identity cards like work IDs from a private organisation and accept a government-issued ID like National Passport. The key difference is that one is more trustworthy than the other.
Read more on - What is KYC? Understanding Know Your Customer & How it Works
Why are KYC documents required as part of the compliance process?
KYC documents are required as part of the compliance process mandated by the Financial Action Task Force (FATF) to prevent Anti Money Laundering (AML) and Counter-Terrorism Financing (CTF). This is because, by law, a customer's identity must be verified using only reliable, independent source documents. This rule is enforced globally.
Read more on - What is KYC verification? Complete Guide on Everything You Need to Know
What KYC documents are required as part of a compliance process?
Generally, the KYC documents required as part of a compliance process include:
Proof of Identity

Proof of address

Proof of income

Proof of KYC documents for organisations and other legal structures
Contrary to popular belief, the requested KYC documents are not determined by the organisation, rather, they are globally enforced. The FATF sets the rules, and in order to comply with global money laundering regulations, the customer must prove their identity by providing necessary KYC documents that contain their name and address, while the organisation receives and verifies them. These documents are essential for the necessary customer due diligence procedures that follows.
However, depending on the exact service or industry, other documents like their proof of income may be required too.
Now, let's look at the documents applicable to each of the compliance processes above:
1. Proof of Identity for KYC document
This is a mandatory aspect of global KYC compliance as a customer must provide a document for proof of name and another separate document for proof of address. By law, a single document should not be accepted as proof of both name and address.
KYC Proof of Identity Documents
Some of the most used and widely accepted proof of identity documents include:
Passport

Birth certificate

Drivers' license

Government-issued identity card

National identity card with a photograph of the customer
KYC documents for proof of identity most often include a photo of the individual. You ID saves you the hassle of always having to carry important documents around and helps you automatically supply any information needed during online registrations directly off the app.

Download the You ID app today!
2. KYC Proof of Address Documents
Some of the most used and widely accepted proof of address documents include:
Utility bill

Bank statement

Drivers' license

National identity cards containing the address of the customer
As a rule of thumb, a proof of address document should be in the name of the individual and issued within the last three months or not have expired at the time of use. Any of them could be used for address verification.
Read more on Identity Verification Questions - Frequently Asked Questions On Identity Verification.
3. Proof of Income Documents
Some of the most used and widely accepted proof of income documents include:

Bank statement

Income tax returns

Payslips
4. Proof of KYC Documents for organisations and legal structures
When it comes to organisations and legal structures, the required KYC documents could vary depending on the specific company. For example, the legal structure of the company, number of partners, if it's in a trust or not, whether it's listed on a regulated market or not, and more determines the kind of documents that it'd need to provide for KYC.
These important details are taken into consideration and used in determining the type of KYC documents that would be requested. Generally, some of the types of corporate KYC documents that may be used include:
List of trustees

A legal document that establishes regulates or manages the structure of the company

Copy of certificate of incorporation

Recent audited accounts

A copy of a dated page from the website of a legal and relevant stock exchange

Entry of details held by a related professional body
Global KYC Procedure and Digital Identity Verification
The Financial Action Task Force (FATF) has pointed out that digital identity documents could make KYC procedures, cheaper, easier, and more secure. Digital identity verification through digital ID documents is especially beneficial in identifying customers in the finance sector. Also, a digital ID can help companies easily satisfy compliance requirements and reduce possible errors associated with human control measures.
Some of the most recommended digital identity verification by FATF that could be used as part of the KYC procedure include:
Biometrics

for identifying and

authenticating individuals

Digital credentials to authenticate and grant access to transactional applications

Digital application program interfaces (APIs), protocols, and platforms that enable

online identification

and authentication as the case may be

Electronic databases to obtain, confirm and save or manage digital identity evidence
Achieving KYC With Youverify OS (YV OS)
YV OS is Youverify's flagship product that allows businesses to perform digital KYC in a matter of seconds.
Here is a video description of how it works:
You can now onboard customers and complete KYC using just their mobile phone numbers. Keep in mind that it has to be the phone number linked to their bank account and NIN. By collecting their phone numbers, our "Advanced Search" can help you retrieve other relevant information like their NIN, BVN, and full data.
The implication is that businesses and organisations can now onboard customers with just their phone numbers and complete KYC with full compliance. This greatly transcends the current use of customers' phone numbers for only user authentication like OTP.
Advanced Search is available on our flagship product, YV OS, and only available to customers in compliance with Nigeria Data Protection Regulation (NDPR).
Book a demo session today to see how YV OS can help automate your business's KYC Due Diligence! Also, feel free to contact us here for any questions.