Identity verification is a process that an organization undertakes to confirm the identity of an individual. Usually, this could be done through online or offline channels. However, the rapid advancement in technology means that most businesses and corporations prefer online identity verification as opposed to the usual old manual process. While identity verification is widely becoming popular, one question many ask is how to guarantee safety when it is done through online channels.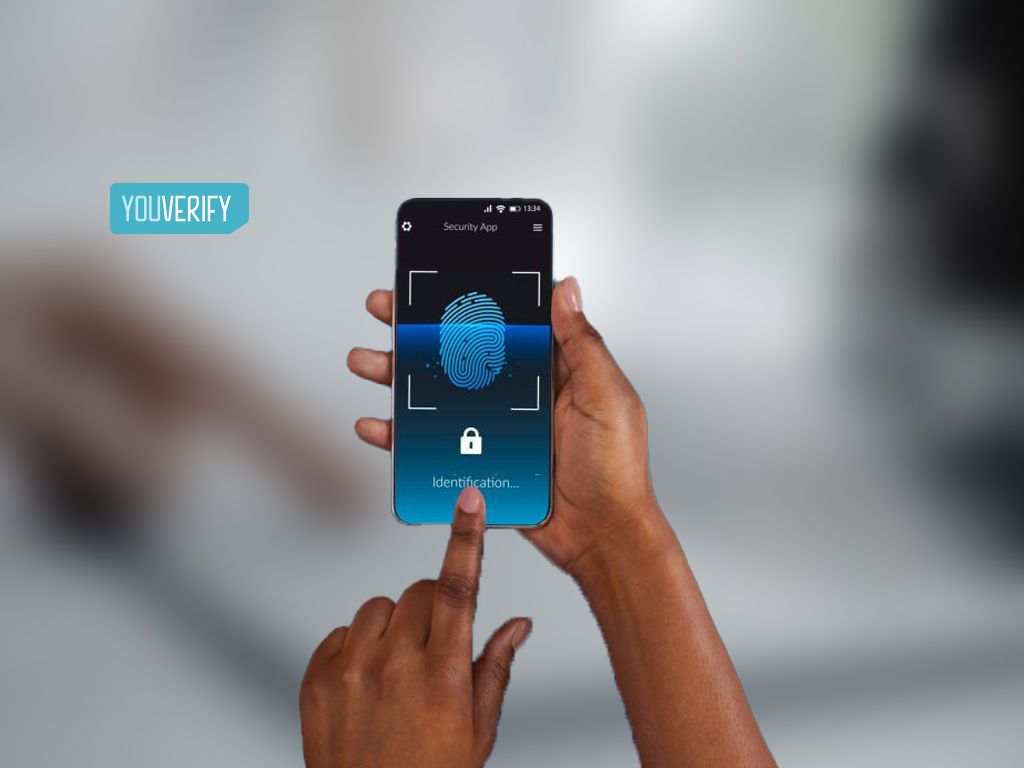 What is identity verification?
Your identity refers to the uniquely irreplaceable traits that make you distinct from another individual. These traits are usually foundational and cannot be altered under ordinary circumstances.
Identity verification refers to the process through which those sets of unique traits and characteristics are cross-referenced with an established database to verify the identity of such individuals. It is a very essential requirement in most business and transactional processes today for offline and online channels. From completing tax procedures to opening a bank account, applying for a loan and ordering items online, most electronic procedures require that you confirm your identity.
Banking and other industries today make use of an identity verification process known as the Know Your Customer (KYC) to verify whether a customer is really who they claim to be. Most times, they favour digital identity verification channels.
Here video that breaks down everything you need to know about digital identity verification:
How to verify identity
Just like earlier explained, identity verification confirms that the person behind a specific process is real and proves that they are who they claim to be. In doing so, it prevents fraudsters from carrying out sensitive activities (like a banking transaction) without proper authorization from the account owner. It also prevents other actions like creating false identities and money laundering.
There are several procedures through which organisations carry out identity verification. These procedures are majorly divided into offline and online identity verification services. In This article, our focus would be on online verification channels.
1. Traditional face-to-face identity verification processes
To achieve this, an individual has to present himself physically at the organisation's location e.g the bank's branch, its liaison offices, stores, etc. This is the oldest of the customer due diligence processes. On getting there, they would hand over their documents to a compliance staff of the organisation. Commonly accepted documents include government-issued passports, driver's license, or an equivalent depending on your location. For the verification procedure, the staff would confirm that the person's face (physical appearance), matches that of the ID picture.
After that, the compliance officer of the organisation may then make a copy of the individual's ID along with other documents and then save them in an assigned document file. If all the processes are successful, such an individual is allowed to proceed with other arrangements depending on the business he wants to carry out in the organisation.
A rundown of the process includes:
Visit any official branch of the organisation.

Present your ID and other documents the organisation request.

A compliance officer carries out physical identity verification.

If successful, the person is allowed to proceed to conduct business.
2. Identity verification online process
Online identity verification online processes simply leverage the power of technology to complete the same processes as physical identity verification at a lesser time and with more overall efficiency. In online identity verification, there are the individual does not need to go to any physical place as the process is completed online from start to finish with high accuracy.
The process followed includes:
The individual supplies his or her ID information to the organisation through scan or camera

The organisation utilizes an identity verification software service to cross-reference the document with a verified database

The process is deemed successful or not depending on the outcome of the matching.
Recommended - Top 6 Identity Verification Methods For Businesses Today
What is online identity verification and how is it done?
Although there are several free and paid online identity verification services and solution today, you should know that not all of them complies with the standard qualifications set by the law. This means although an identity verification online service might be free, it may not guarantee legitimacy, safety, and trust for your business. For guarantee assurance, this is why at Youverify, we have taken conscious efforts to tick all the compliance boxes by industry standards. This includes being ISO, GDPR, AML, and NDPR certified.
Today, there are several online identity verification APIs to choose from, and you should be careful when selecting one as a business owner or individual. Noncompliant online identity verification services do not meet the appropriate security standards to remotely verify people's identities. For example, simply using selfies and images without an AI to match the picture with an established database to confirm a person's identity is unreliable for business operations.
This is the major reason why ETSI has set video identification as the standard for identity verification across global transactions. For online banking, financial organisations are mandated to leverage online customer identification processes or eKYC to verify customers. This ensures the legitimacy of customers banking with the organisation while ticking the anti-fraud safety box.
A common terminology as an individual or business owner that you may be familiar with is the eKYC process. eKYC is the process of establishing a guaranteed, secure, and effective customers identity verification process through remote and digital channels. For maximum security, VideoID is preferred for eKYC processes.
Video ID is regarded as the most advanced online identity verification service for eKYC requirements. It makes use of powerful AI (artificial intelligence) and ML (machine learning) that ensure the process remains 100% reliable. Amazingly, it can be completed in seconds.
Read more on what is KYC.
How does online identity verification process work?
Here is a rundown of how online identity verification procedures work:
1. The customer logs into the company's website or supplied online identity verification software.
2. Proceed to agree to the terms and conditions and the use of his or her device cameras and microphone for identity verification online.
3. The customer is asked to show both sides of the ID on camera and the AI automatically analyses the details for authenticity with the customer.
Or
The customer uploads a scanned copy of the ID and the AI proceeds to analyze the data.
4. The customer activates his camera to show his face and smiles at the camera for final confirmation.
5. The AI verifies the customer identity, a process that could also be double-checked by a compliance agent from the company.
6. If successful, the customer becomes registered and can have access to the company's products and services.
An overview of the legal standards surrounding online identity verification services
There are several legal standards that regulate online identity verification services. The two major regulations are the eIDAS (electronic Identification, Authentication, and trust Services) and the AML5 (5AMLD or Fifth Anti-Money Laundering Directive). Hand in hand, they set the standards for online identity verification across the globe.
AML5 stands in place to fight fraud on a global level including identity forgery, terrorist financing, and money laundering. On the other hand, eIDAs regulate activities related to electronic signatures, transactions, and trust-related services.
These two European standards are comprehensive and strict, which is why business owners should only engage online identity verification services that comply with them.
When and where is online identity verification mandatory?
Online Identity verification is mandatory in the following industries and activities:
Banking and finance for opening a bank account, conducting businesses and online sales/ purchases

Insurance and telecommunication industries during procurement of products and conducting online operations

Applications and online platforms for activities like hotel booking, customer registration, login activities and more

Government and public administration to issue electronic certificates (e.g.

NIN

), renew identity documents, create citizens' credentials and more
Achieving KYC With Youverify OS (YV OS)
YV OS is Youverify's flagship product that allows businesses to perform digital KYC in a matter of seconds.
Here is a video description of how it works:
You can now onboard customers and complete KYC using just their mobile phone numbers. Keep in mind that it has to be the phone number linked to their bank account and NIN. By collecting their phone numbers, our "Advanced Search" can help you retrieve other relevant information like their NIN, BVN and full data.
The implication is that businesses and organisations can now onboard customers with just their phone numbers and complete KYC with full compliance. This greatly transcends the current use of customers' phone numbers for only user authentication like OTP.
Advanced Search is available on our flagship product, YV OS, and only available to customers in compliance with Nigeria Data Protection Regulation (NDPR).
Book a demo session today to see how YV OS can help automate your business's KYC Due Diligence. Feel free to contact us here for any questions.
Bottomline
Online identity verification is very important in today's world. As a business owner or individual, it is important that you're able to verify the identities of those you do business with. The easiest and most cost-effective way of doing this now is through online identity verification.