One of the common mistakes businesses make today is overly focusing on their profits, neglecting the risks involved in dealing with customers. Online fraud is a prevalent act today, therefore, businesses must take identity verification and background checks very seriously. In a situation where the customer poses high risks, certain enhanced due diligence checklist needs to be ticked to satisfy compliance. Failing to do so could attract financial penalties and expose the business to fraud risks, financial lawsuits, and a stained brand reputation.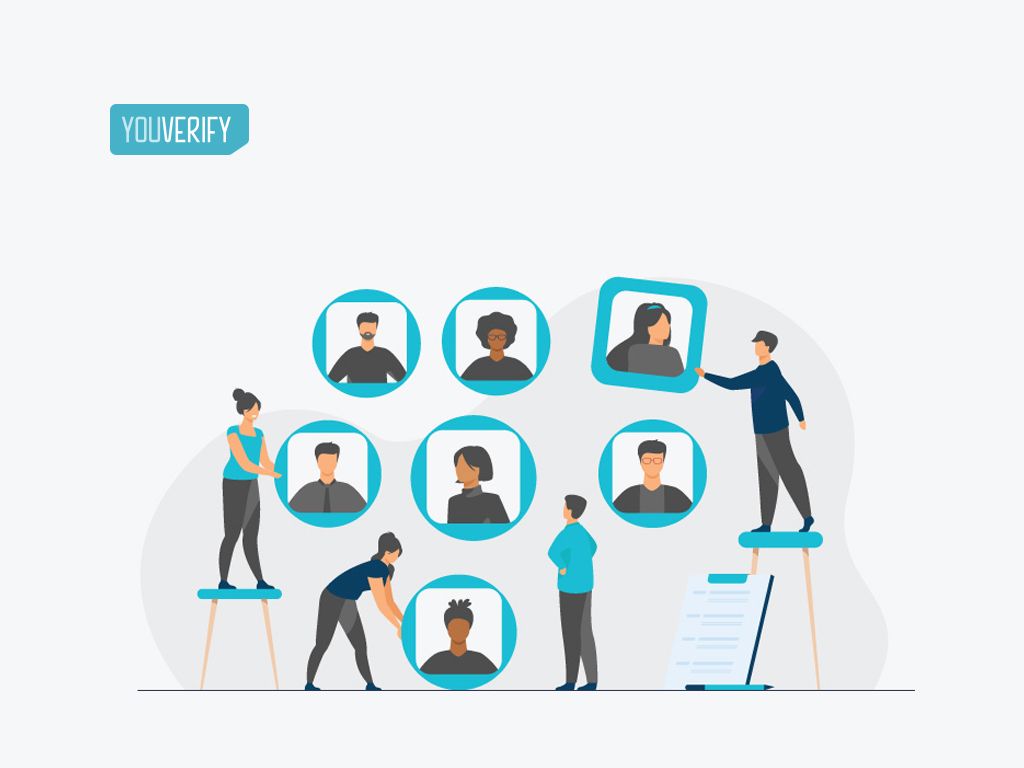 What is Enhanced Due Diligence (EDD)?
Enhanced Due Diligence (EDD) is the process a business undertakes to identify and assess risks involved in conducting business with individuals that have a high-risk profile. EDD processes are usually carried out on individuals that qualify as Politically Exposed Persons (PEPs) or from high-risk countries. As a result, it plays a major role in properly managing high-risk customers.

Enhanced Due Diligence helps companies thoroughly understand their customer and identify if they are on any prohibited lists that could attract sanctions. These activities involve money laundering, cyber fraud, financial crimes, identity theft and more.
What is Enhanced Due Diligence Checklist?
These are the series of actions that an organisation follows when carrying out an Enhanced Due Diligence procedure. According to regulations, if a company carries out further verifications, the major Enhanced Due Diligence checklist procedure includes:
Step 1: Understanding the risk level of your customer
Step 2: Going beyond ordinary customer due diligence to get additional information on the customer
Step 3: Frequent background checks and risk assessment updates.
Step 4: Validating the source of the customer's funds, wealth and identity of beneficial owners (if any).
Step 5: Organising data and making them readily available to comply with AML guidelines during auditing.

Read Also - What is CDD in Banking? Everything You Need To Know
What are the factors to consider when carrying out Enhanced Due Diligence?
Some of the factors to take into account when carrying out EDD include:
1. Customer Factors
These are the factors that directly affect the customers. It includes laws and regulations that define customer risk situations by regulatory bodies. It is especially important when a majority of customers are from countries beyond where the financial institution is located. It also considers Politically Exposed Persons (PEPs), their close families and relatives.


2. Geographical Factors
These factors majorly focus on the diplomatic and risk status of the country of the individual during EDD. Generally, citizens from politically sanctioned countries are regarded as high risks when making a transaction. Similarly, individuals from states with high terrorist operations automatically fall under the high-risk category too.
3. External Factors
These are factors outside the customer and their geographical consideration. The high confidentiality nature of banking gives room for varying risks like money laundering, terrorist financing, cyber fraud and more. As a result, the bank needs to consider other possible risk channels.


Tips for carrying out a successful Enhanced Due Diligence process
Some of the most helpful tips for financial institutions for a successful enhanced due diligence process include:
Prioritise the most recent monitoring data

Make compliance a priority

Realtime processing and sharing of information


Achieving Enhanced Due Diligence Through Artificial Intelligence
The world becoming a global market means the chances of organisations dealing with high-risk customers increases daily. As a result, there is an urgent need to develop new systems to stay up to date with the required verification and background checks. Artificial intelligence software is certainly the best solution for customer onboarding and verification.
Just like Customer Due Diligence, conducting efficient Enhanced Due Diligence requires a blend of technology and expertise. Regarding technology, organisations need to invest in the right identity verification software.
Achieving EDD onboarding is easy when using Youverify's operating system (YV OS). This innovative software is Youverify's flagship product that simplifies the whole Know Your Customer process for you. You can create automated forms that perform a preset action based on the KYC needs of your business after verifying the identity and credentials of potential customers.
Book a demo session today to see how YV OS can help automate your business's KYC Due Diligence! Also, feel free to contact us here for any questions.