Know Your Customer or KYC is a crucial part of Anti Money Laundering Regulations (AML). It is designed to help businesses carry out customer screening to curb fraud. Although there are frameworks to guide KYC processes, a large part of the activity is left to businesses to design. The Know Your Customer Checklist a business comes up with would have long-term impacts on their customer relationship and leaving out vital information could be costly.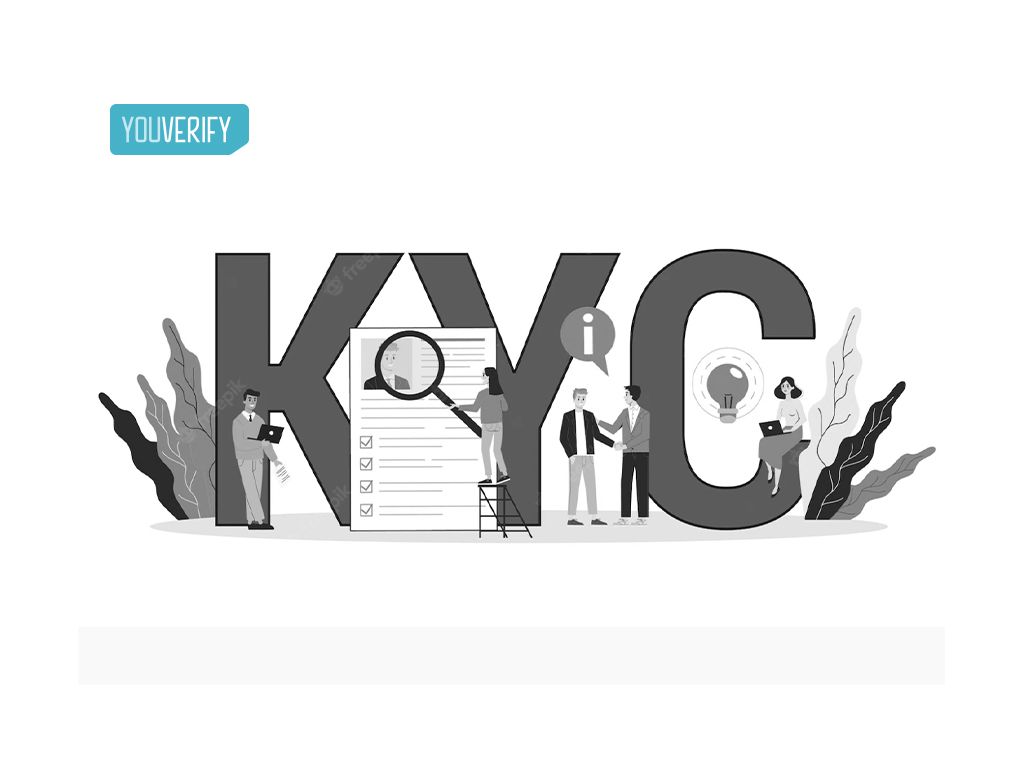 Companies with high exposure to client risks such as financial services, insurance, accountants, etc. must develop a good KYC checklist and strategy for engaging with customers based on their industry. In this article, we will guide you on how to create a Know Your Customer checklist for your business depending on its jurisdiction.


What is the Best Know Your Customer (KYC) Framework for Businesses?
KYC for businesses is ideally divided into three stages. They are:
Verify the identity of customers

Conduct customer due diligence

Proceed to conduct further customer due diligence (e.g for

Politically Exposed Persons

)

Each of these steps needs to be implemented at the first point of contact with your customer. Therefore, it should be part of your onboarding process as a business.

Customer due diligence simply refers to the process of assessing the risk surrounding business relationships with customers. The finance industry proceeds to identify the nature and purpose of the relationship, sources of funds, and the type and level of activities such customers would carry out during the relationship.

When is enhanced customer due diligence carried out?
Enhanced customer due diligence could be carried out under any of the following circumstances:
As a follow-up precaution, businesses are also expected to continue monitoring customer transactions for suspicious activities.
What is a Know Your Customer (KYC) Checklist?

Know Your Customer or KYC checklist is simply the series of actions that a business is mandated by law to take to satisfy Anti Money laundering compliance. It involves accurately identifying the customer and the risks associated with conducting business with them.

Each business is required to tailor its KYC checklist to its jurisdiction while satisfying global Finance Action Task Force (FATF) standards.
Read more - KYC Checklist For Banks - Know Your Customer Process Guide for Banking


Know Your Customer (KYC) Checklist for Working with Individuals (B2C)
For individuals or business to customer relationships (B2C), some of the common KYC checklists include:
Name

Address

Contact details

Proof of identity

Proof of address

Additional government or state-issued IDs
Also, it is important that you verify the identity of the beneficial owner in a case when the customer is acting on behalf of an individual.


Know Your Customer (KYC) Checklist for Working with Businesses (B2B)

Common KYC checklists for business to business (B2B) relationships include:
Registered company address

Nature of business

Type and status of the business

Name of bank

Company reference or registration number/ VAT number

Company branch

Account number/ IBAN/ Swift code

Confirmation of the identity of directors

Annual audited report/ statements/ financial accounts

Ownership structure chart of the company

Certificate of memorandum/ incorporation

Articles of association

If the business is more regulated such as trusts, you should request extra information like the country of establishment, name of trust, date of creation, purpose and objects of the trust and more.
Read more - What is Corporate KYC?
Examples of Know Your Customer (KYC) Form

Here are some examples of KYC forms from Youverify use cases: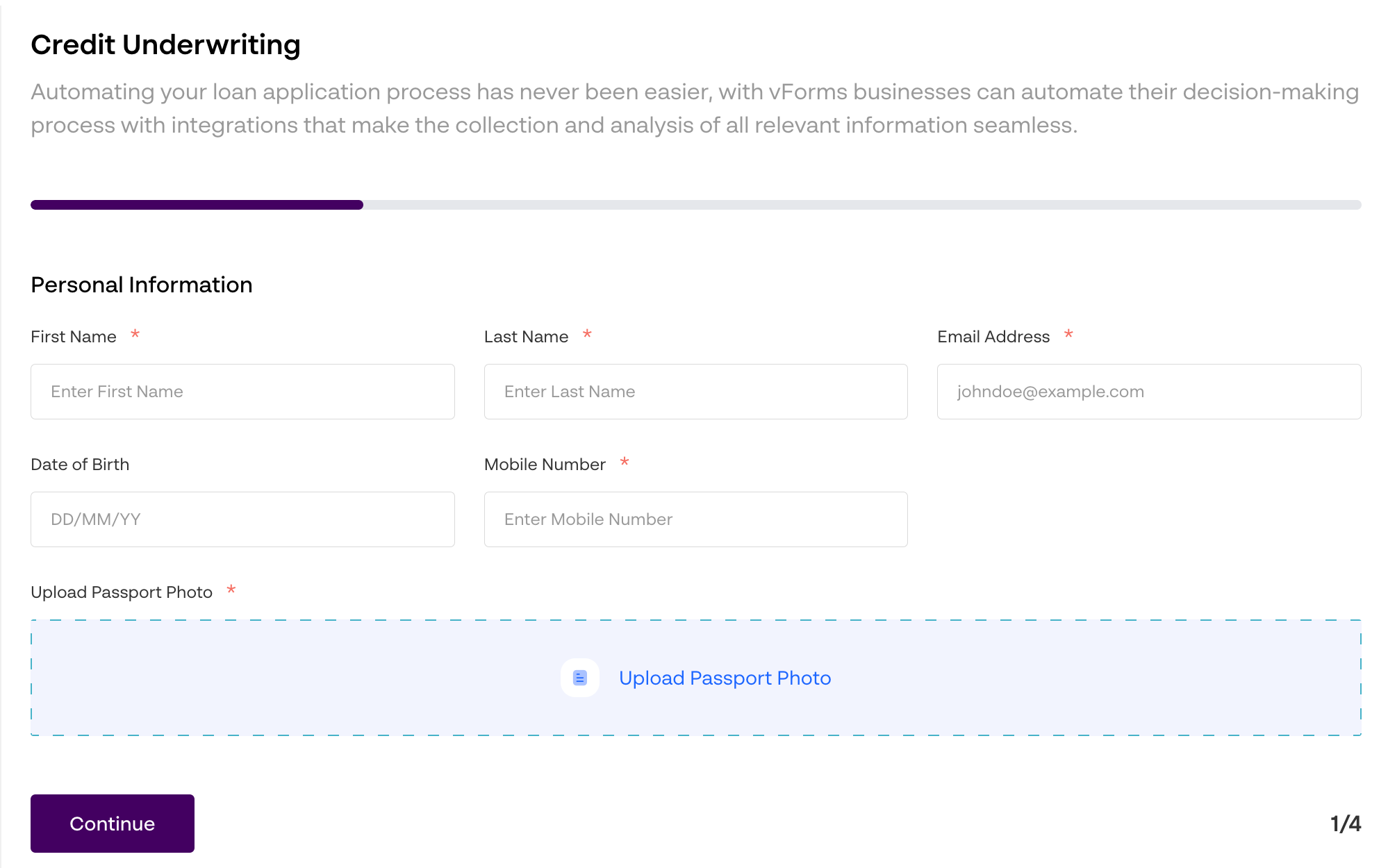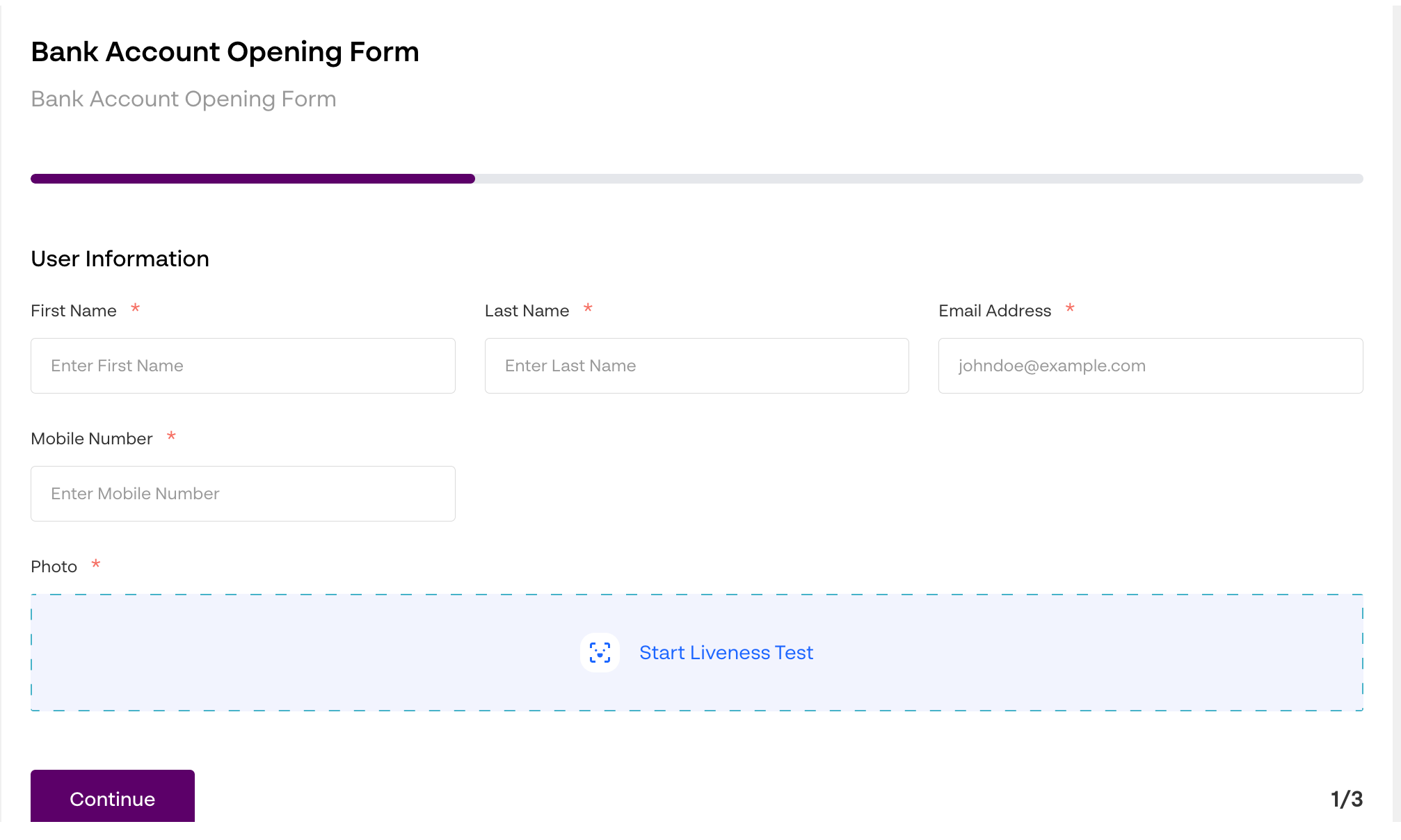 You can check out other examples of Know Your Customer forms example in our other use cases here - Youverify Identity verification use cases.


How to set up due diligence for the best customer experience
One area in which most startups and businesses make mistakes is in setting up their customer due diligence process. This is because although KYC checklists are essential for a business, it is important that you create a system to ensure a customer would not have a poor user experience.

A survey by Signicat found that 56% of respondents had abandoned an online finance application, up from 40% in the same survey two years ago. This means that there is a high chance that they abandon yours too if you don't do it right.

For example, if your business takes 2 months to onboard a customer with numerous emails and requests for unnecessary details, you can wave subsequent customers goodbye. Even if they endure to the end, they certainly wouldn't recommend you elsewhere indirectly hindering your business.
Even if your KYC process has been digitised, you still need to ensure it is simple and easy to fill like the examples we have above.

Some of the most common mistakes businesses make include:
Making use of difficult to read and understand paper KYC forms

Creating

digital KYC

forms that are just as difficult to fill and resemble paper forms

Requesting customers to create too many pin codes, passwords or send unnecessary documents



How to create the right digital Know Your Customer (KYC) forms
Making use of KYC due diligence software services like Youverify is the easiest way to create the right customer experience. However, it is important that you carefully choose your form layouts and fields.
A good example of software you can use to achieve this is vForms. Here's a video description of how it works:
Now, let's get down to some of the principles to follow to create the best customer experience!
General principles for an excellent customer experience using digital KYC forms
Make use of autosave features with back and forward buttons for easy editing in case the customer makes a mistake

Include example content to help customers better understand how to complete confusing areas of the form

Use simple, clear and easy to understand texts to ensure customers know what you require and don't get frustrated.


Form layout principles for an excellent customer experience
The form should be responsive and work on any device

Each question should be well spaced for easy reading

Take advantage of headings and subheadings to break down the form and make it easily understandable

Use multi-page forms to ensure customers are not faced with too many questions at a time


Form field principles for an excellent customer experience
Use dropdown menus to display multiple options without taking too much space

Make use of drag and drop features for customers to provide necessary

KYC documents

Only show customers questions relevant to them using conditional logic


How do I collect and organise information from KYC forms?
Most businesses focus on the process of digitally collecting information from customers, mostly neglecting the fact that it is arguably not the hardest part. Collecting information from a customer can be automated, however, sorting out where that information should be sent and how it should be organised is challenging.

For starters, such information should only be sent through a secure and encrypted connection, but also stored in one. Just as important, it should also be organised and stored for easy access and processing. Manual downloading and sharing or uploading elsewhere could lead to loss of data or worse, a security breach.


Achieving KYC With Youverify OS (YV OS)
YV OS is Youverify's flagship product that allows businesses to perform digital KYC in a matter of seconds.
Here is a video description of how it works:
You can now onboard customers and complete KYC using just their mobile phone numbers. Keep in mind that it has to be the phone number linked to their bank account and NIN. By collecting their phone numbers, our "Advanced Search" can help you retrieve other relevant information like their NIN, BVN and full data.
The implication is that businesses and organisations can now onboard customers with just their phone numbers and complete KYC with full compliance. This greatly transcends the current use of customers' phone numbers for only user authentication like OTP.
Advanced Search is available on our flagship product, YV OS, and only available to customers in compliance with Nigeria Data Protection Regulation (NDPR).
Book a demo session today to see how YV OS can help automate your business's KYC Due Diligence! Also, feel free to contact us here for any questions.