AML compliance has been a hot topic for discussion in recent times, especially with the growth of online banking technologies. The availability of internet banking provides an avenue for money launderers to commit financial crimes with lesser chances of being caught. Programs like KYC, sanction listings, customer due diligence and risk assessment were established as part of the global anti-money laundering to curtail such activities. Today, the demand for AML transaction monitoring software has been on a constant rise and rightfully so, especially due to how effective they have proven to be.

The transaction monitoring software market is projected to reach $25,419.40 million by 2026, as a testament to its rise to relevance. This is because it helps financial institutions monitor and flag suspicious transactions as a key part of their AML strategy.

This article discusses AML transaction monitoring software, how it works, and its relevance in today's economy.

What is Transaction Monitoring in AML?
Transaction monitoring in AML is the process carried out by financial institutions, whereby monitor customer activities and transactions to detect suspicious acts as part of their AML strategy. The process can either be done manually or through the use of AML transaction monitoring software.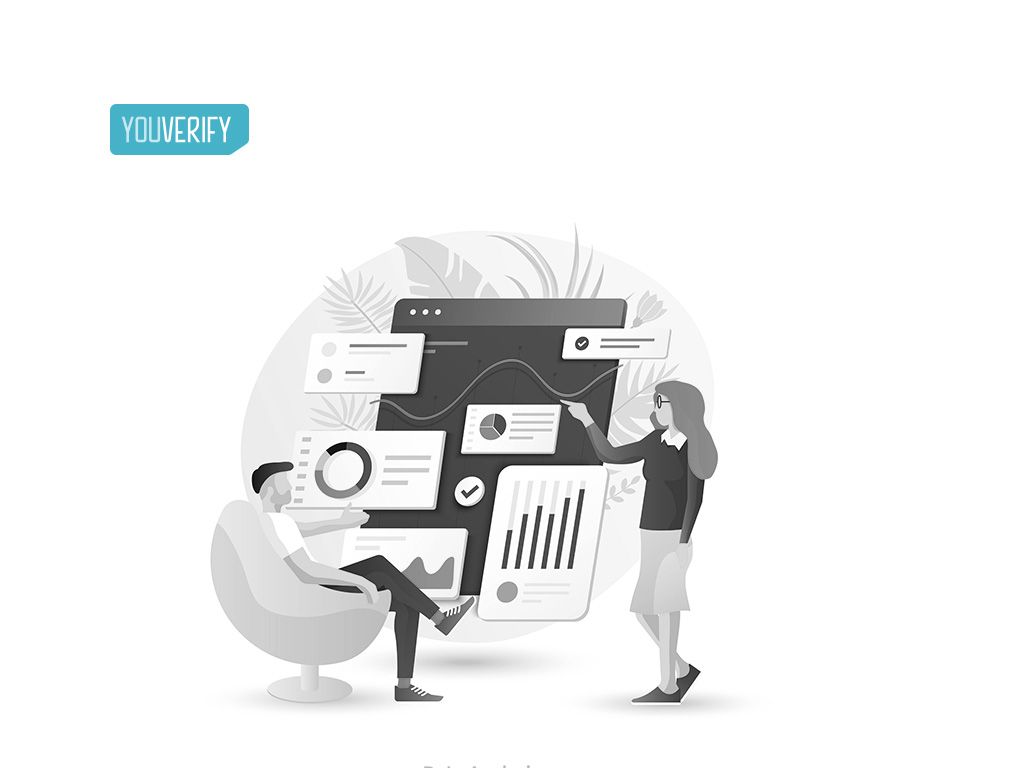 Today, most institutions favour software due to its cost efficiency and real-time detection capabilities. However, it still needs to be used in collaboration with human assets (compliance experts) for the best outcome.


What an AML Transaction Monitoring Software?
An AML transaction monitoring software is a software solution that allows financial institutions to monitor, detect, and flag suspicious customer activities and transactions in real-time. These include unusual customer activities and high-value cash deposits. Transaction monitoring software is a key part of anti-money laundering systems today regulated by relevant government bodies.

Read also - What is Transaction Monitoring?
Why is AML Transaction Monitoring Software Important?
Transaction monitoring software are important because they help financial institutions comply with anti-money laundering regulations by flagging suspicious money laundering transactions.
AML transaction monitoring software helps businesses achieve the following:
Reduce AML operational costs by automating manual processes

Help satisfy compliance and avoid

AML & KYC

fines

Manage and monitor customer activities using a risk-based approach based on pre-evaluated risk assessment

Improve the public trust by giving banking partners and regulators confidence



What Makes a Good Transaction Monitoring System?
Some of the features to look out for in a transaction monitoring system for AML compliance include:
1. Flexibility
One of the non-negotiable features to look out for in AML software is its flexibility. It should allow you the freedom to vary and test its rules because AML software works with algorithms which depend on rules. The ability to vary these rules depending on your needs is essential to fine-tuning the software to what works for you as a business. It also reduces the chances o getting false positives and negative alerts.

2. Artificial Intelligence (AI)
A transaction monitoring software with AI capabilities is necessary to help you easily automate repetitive processes and analyse customer activities. Due to the important role it plays, it is a must-have for transaction monitoring software today.

3. Single Unified Platform
This simply refers to the software being an all-in-one AML solution. Essentially, it should provide the core AML services including transaction screening, sanction screening, transaction monitoring, risk assessment, payment screening and more. These services being on a unified platform would make the whole process easier and avoid the clogginess that comes with patching and syncing several platforms.

How do you Monitor Suspicious Transactions?
Financial institutions can monitor suspicious transactions manually or through the use of AI software. They are referred to as AML transaction monitoring software and most times, have the capability to integrate with your system, monitoring transactions like deposits, withdrawals, transfers and other customer activities that satisfies your preset suspicious requirements. They also flag transactions that go over specified AML thresholds.

Are AML Transaction Monitoring Software Really Effective?
Yes, they are. AML transaction monitoring tools and software are arguably the most effective way to fight financial crime and satisfy AML compliance as an institution today. This is because they help with real-time monitoring and data gathering, two important factors that make the difference when it comes to tracking and catching money launderers. The data they collect provide evidence to institutions, regulators, auditors and other relevant stakeholders as proof of compliance and for bringing financial criminals to justice.

Bottom Line
AML transaction monitoring software are currently playing an integral role in the fight against money laundering. Financial institutions are leveraging AI power to automatically detect and flag suspicious transactions for AML compliance. The software technology market is projected to grow even further in the next few years and as an institution, leveraging the benefits of effective transaction monitoring software is arguably the best way to combat money laundering.
See how 100+ global companies use YV OS for transaction monitoring and AML screening of customers for compliance and real-time risk detection. Request a demo today.