Originally, Know Your Customer (KYC) process require customers to provide elaborate details and ID documents for identification and identity verification. The business involved then proceeds to individually verify these documents, thereby, confirming the identity of the customer and fishing out associated risks.
However, the problem with this is that it takes time. As a business, you may have the fastest identity verification software that completes the process in seconds, but your progress would still be determined by how quickly customers can fill out your KYC forms and supply the necessary IDs for verification.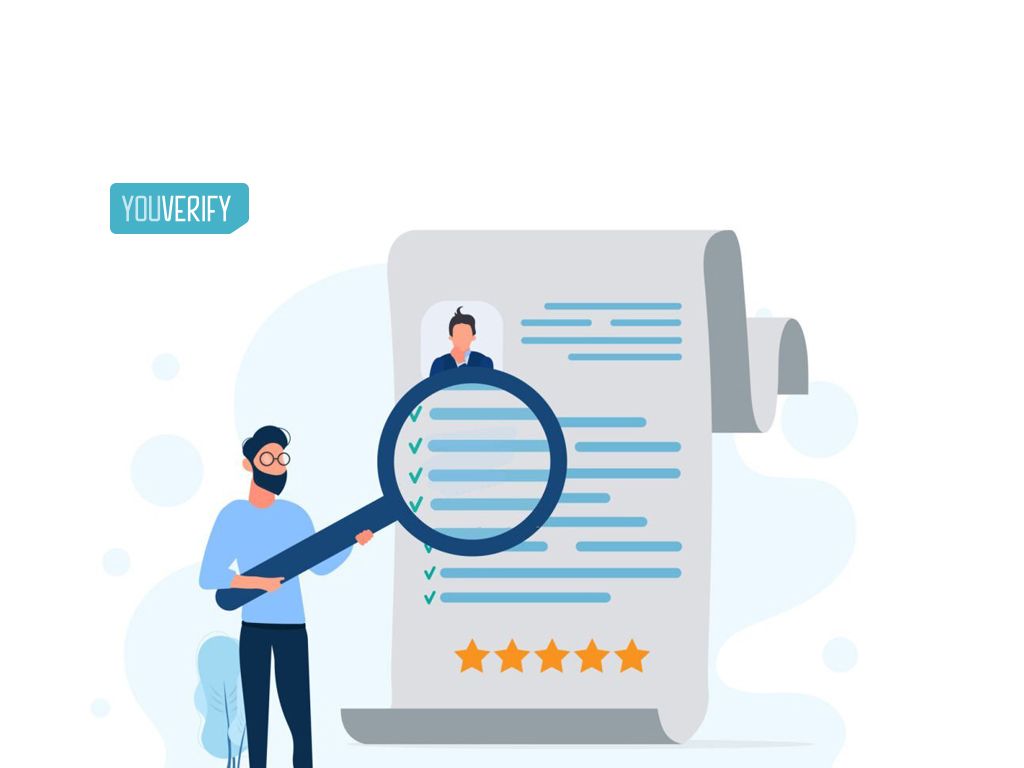 Having no control over how customers respond is exactly what we solved with this new feature. We simplified the process of filling KYC forms for your customers by narrowing down the information they need to provide to just one. Yes, just one.

With our "Advanced Search" you can onboard your customers and complete KYC with just their phone numbers. Read on to find out exactly how it works and the amazing advantage it gives to your business.


Addressing Most Pressing KYC Problem
The current system and available technology more or less place the onboarding/ KYC progress rate in the hands of customers, therefore, possibly slowing down the overall KYC process. For example, as a bank that gives out KYC forms to 1000 customers, regardless of how efficient and quick their identity verification/KYC check software is, they can only onboard customers that returns a completely filled form with relevant IDs.

From our analogy above, if only 30 customers bother to return their completed KYC form within the next 60 days, compliance officers and your extraordinary software cannot do anything to increase the number. This is currently a big issue in the industry.

According to wpforms, 81% of people have abandoned a form after beginning to fill it out and 67% of site visitors will abandon your form forever if they encounter any complications; only 20% will follow up with the company in some way.
These statistics show that the odds are already stacked against you when it comes to customers completing and returning your KYC forms whether online or offline. Keep in mind that you have to overcome this problem while complying with Anti Money Laundering (AML) and Counter-Terrorist Financing (CTF). This in the past has driven financial institutions to cut corners and onboard customers who didn't provide sufficient information according to regulations. The end result was getting slapped with hefty fines.

The current KYC limitations have also contributed a bit part to larger problems that resulted in CBN slapping a jaw-breaking N2.5bn fine on 10 Nigerian banks back in 2020.
Quoting Punch News Paper:

"The financial violations range from non-compliance with anti-money laundering procedures, non-compliance with ATM installation procedures, the opening of foreign branches without regulatory approval, and improper handling of customers' accounts, among others."

Global financial institutions have also gotten into trouble, receiving hefty fines AML fines for non-compliance. Some examples are - Sweed bank (€360 Million), Deutsche Bank ($216.1 Million) and SEB ($107 Million).

It's a global problem so much so that President Buhari has proposed two new bills on AML/CTF that could drastically change how businesses currently conduct transactions. We covered all about that in this article: President Buhari Proposes New Bills That Could Greatly Impact Nigerian Businesses – Here's How to Protect Your Business Ahead.
Read up to understand the right steps to take to protect your business or organisation at large.

At Youverify, we identified this problem and creatively came up with a solution that would not only increase your KYC form return rate and get you new customers but also greatly reduce your current onboarding time.
The Solution: KYC onboarding Using Only Mobile Phone Numbers
KYC is the process of identifying and assessing the risks associated with transacting with specific customers. Today, financial institutions are mandated by regulatory authorities to verify the identity of customers before establishing a business relationship.

Most of the current solutions for quicker KYC onboarding focus on designing software that expedites the rate at which the process is completed, therefore, neglecting the fact that the customers can defeat its efficiency with a simple refusal to complete the forms given by businesses.

For one, using vForms can help you create a seamless online KYC form that you can proceed to share with customers. This helps you get rid of having to deal with manually collecting papers, therefore, reducing the time you spend collecting customer information and overall onboarding.
Here is a video description of how vForm works:

Beyond this, we decided to solve the other end of the problem by creating a feature on our flagship identity verification software, YV OS. This feature is called "ADVANCED SEARCH" and would allow your customers to fill out KYC forms by providing just one piece of information, their phone number.
The idea is that it simplifies the process of filling out the form by requesting just their phone numbers, while our system extracts the rest of their information from our wealth of 300+ data sources. Therefore, you can seamlessly onboard customers using their phone numbers alone.

With this amazing service, your long wait of customers to fill out and return KYC forms are over. You can now onboard customers and complete KYC using just their mobile phone numbers. Keep in mind that it has to be the phone number linked to their bank account and NIN. By collecting their phone numbers, our "Advanced Search" can help you retrieve other relevant information like their NIN, BVN and full data.
The implication is that businesses and organisations can now onboard customers with just their phone numbers and complete KYC with full compliance. This greatly transcends the current use of customers' phone numbers for only user authentication like OTP.

Advanced Search is accessible on our flagship product, YV OS, but only available to customers in compliance with Nigeria Data Protection Regulation (NDPR).

Book a demo session today to see how YV OS can help automate your business's KYC Due Diligence! Also, feel free to contact us here for any questions.